Las Vegas Strip Map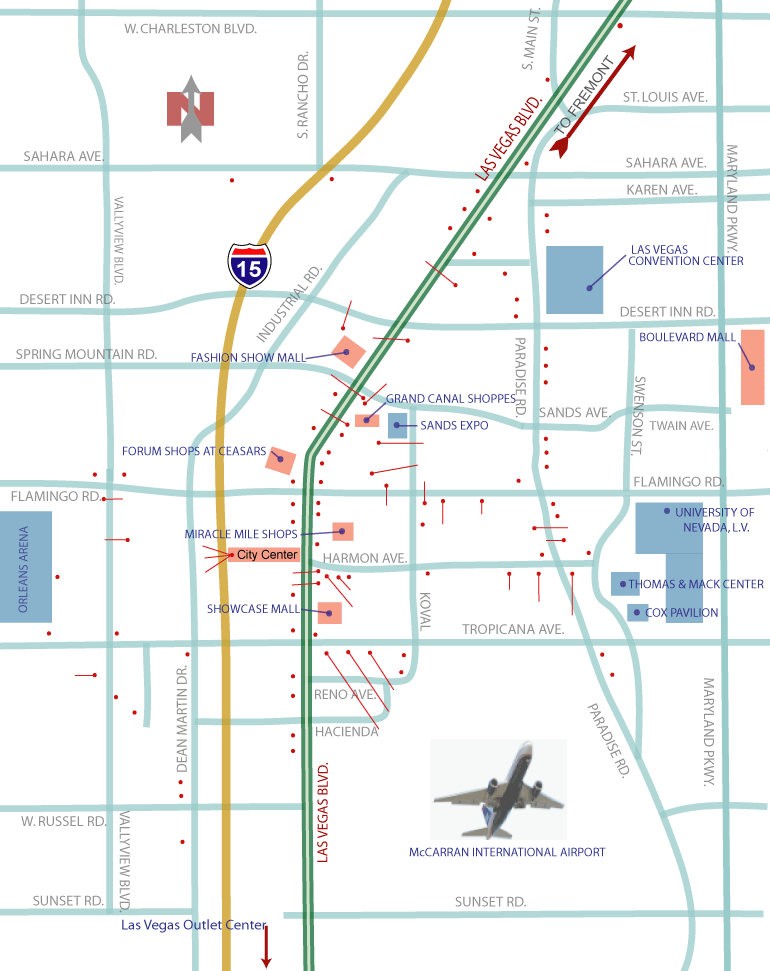 Get Started with

"Shows"

Click the links in the left column or on

the map to find shows & tickets on the

Las Vegas Strip.

Or rollover this icon

Aria
Alexis
Ambassador
America's Best Value
Artisan
Aruba Hotel & Spa
Atrium
Ambassador Strip Travelodge
Bally's
Bellagio
Best Western Mardi Gras
Best Western McCarran
Bill's Gamblin
Caesars Palace
Cancun Resort
Candlewood Suites
Carriage House
Casino Royal
Circus Circus
Clarion
Comfort Inn
Courtyard
Courtyard
Embassy
Suites
Embassy
Emerald
Suites
Emerald Suites
Tropicana
Encore at Wynn
Excalibur
Extended Stay
Deluxe
Fairfield Inn
Fairfield
Flamingo
Four Seasons
Gold Coast
Hampton Inn
Hard Rock
Harrah's
Desert Rose
Hilton Grand Vac.
Hilton Grand Vac.
Hilton Grand Vac.
Holiday Inn
Hooters Casino & Hotel
Howard Johnson
Hyatt Place
Imperial Palace
Jockey Club
La Quinta
La Quinta
Las Vegas Hilton
Luxor
Mandalay Bay
Mandarin
MGM Grand
Marriot Suites
Marriot Grand
Mirage
Monte Carlo
New York
New York
Orleans
The Palms
Palace Station
Palazzo
Paris
Planet Hollywood
Platinum
Polo Towers
Renaissance
Residence Inn
Residence Inn
Residence Inn
Rio
Riviera
Royal Vacations Suites
Sahara
Signature
Stratosphere
St Tropez
Summer Bay
Super 8
Terrible's
Travelodge
Treasure Island
Tropicana
Trump
Tuscany
Vdara
Venetian
Villa Roma
Westin
Wild Wild West
Wyndham
Wynn Las Vegas

V at Planet Hollywood Hotel
V The Ultimate Variety Show is playing at the Miracle Mile at Planet Hollywood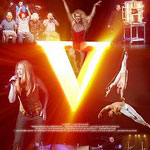 V The Ultimate Variety Show at Variety Theatre packs loads of entertainment into a one hour and 15 minute production. The show offers a series of short acts, each lasting a few minutes. There's an ongoing performance of talented artists including acrobats, ventriloquists, magicians, and comedians. It's great entertainment for the entire family.
The show opens with host and accomplished juggler, Wally Eastwood. He starts and ends the show with mesmerizing juggling routines. He plays songs on an electric keyboard by dropping juggling balls onto the keys. Acting as host, his witty sense of humor keeps the show even more entertaining from start to finish.
The show acts include a ventriloquist who uses an audience volunteer as the puppet. There are talented aerialists that amaze audiences as they fly high above the crowd, flipping and spinning in mid air. There's a continual flow of talented acts that keep the audience amused.
Comedian Merlin selects several volunteers from the audience. Each volunteer is given an outrageous mask and assigned different gestures to make when tapped on the shoulder. Combined with Merlin's humor, the act is hilarious.
A magician from Switzerland uses birds in his act and makes them appear out of thin air over and over again. One minute he holds a scarf in his hand, the next it's a bright yellow bird.
Two performers from Russia demonstrate their incredible strength and grace by performing a breathtaking hand-balancing act.
When "The Crazy Gauchos" from Argentina get on stage you're in for a treat. They entertain with hilarious sarcasm and a fast paced drum routine.
Joe Trammel is comedian and impressionist and is the final act for the night. He performs a comedy routine with use of props, music and costumes. He pulls his wacky contraptions out of a prop cart made to look like a television.
If you are looking for a night of big laughs and a variety of entertainment talents, V The Ultimate Variety is the show to see. There something for everyone to enjoy at this variety show.
V The Ultimate Variety Show is held in Variety Theatre at Miracle Mile Shops within Planet Hollywood Las Vegas.
Las Vegas Power Pass

The Las Vegas Power Pass offers huge savings off admission fees to the largest
selection of top Las Vegas shows, restaurants and attractons. Skip the lines at
many locations and save time and money.



Half Price Shows

Purchase shows, tours, and attraction tickets for 50% off box office price. With HalfPriceShows there is no reason to pay full price or stand in lines. New items are added regularly. Buy discount tickets online!



Club Viva Las Vegas

NO cover charges. NO waiting in lines. Nightlife connection to the hottest clubs. Luxury transportation, VIP entrance with host and cocktails onboard. Hit three clubs for $49. Bachelor & bachelorette party specials. They get you in!



Vegas Bite Card

Save Over $500 on Shows, Tours, Attractions, Restaurants, Golf and Weddings! Half price shows and food. Unlimited use for one year. Card with no coupons. Show your card to receive discounts. The premium discount card for Las Vegas.



Las Vegas Perks

Experience Las Vegas at half price with Las Vegas Perks coupon book. For one low price, you'll receive a discount book worth over $1,200 in "2 for 1" Las Vegas dining, shows, tours, attractions, gaming credits and match play certificates.



Golf Card International

Savings on golf at nearly 3,000 golf courses. Up to 50% savings on cart and green fee for two rounds per year at an additional 2,400 courses. Newsletter and 20% savings on product purchases.