Southern Nevada Map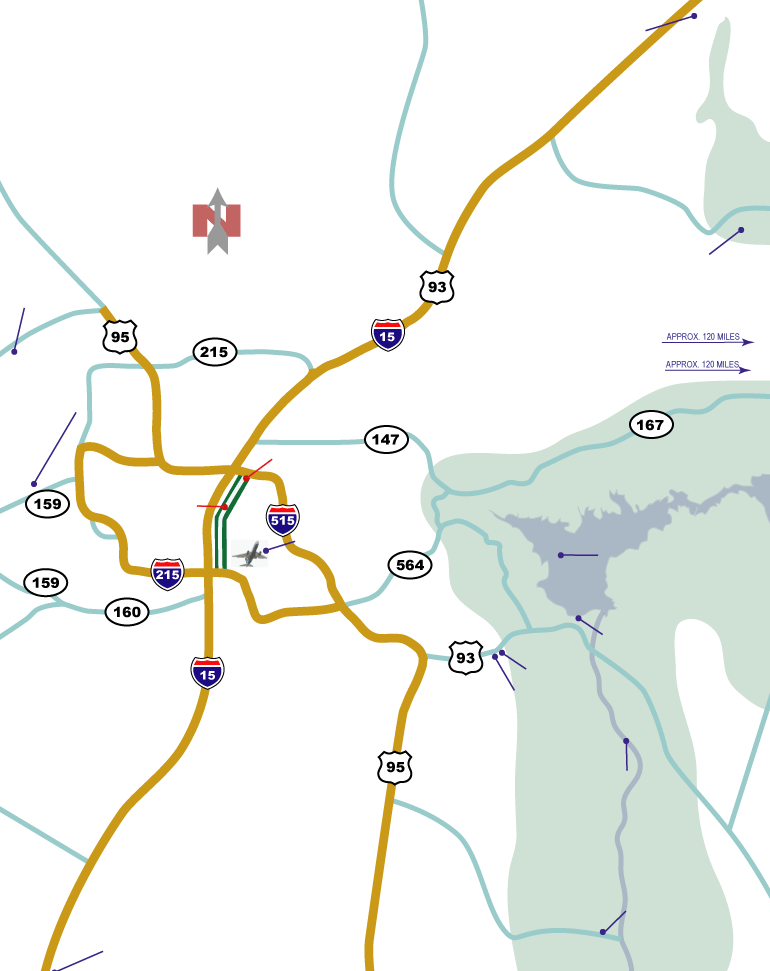 Eldorado Canyon
Hidden Valley
Valley of Fire State Park
Colorado River
Prim Valley Resort
Grand Canyon
Skywalk at the Grand Canyon
Mount Charleston
Red Rock Canyon
Lake Mead
Hoover Dam
Boulder City Airport
Boulder City
McCarren International Airport
Lake Mead National Recreation Area
Fremont St. (Downtown Las Vegas)
Las Vegas Strip
Get Started with

"Tours"

Click the links in the left column or on

the map to find "adventures" in the

Southern Nevada area.

Located on the Colorado River adjacent to Hoover Dam. About 30 miles southeast of Las Vegas


Las Vegas Tours
Lake Mead - Las Vegas Tours
Created by the construction of the Hoover dam in 1936 and named after Elwood Mead the commissioner of the U.S. Bureau of reclamation at the time, Lake Mead is the largest reservoir in the United States. The lake is divided into several bodies, with the largest being closest to the Hoover Dam.
Lake Mead extends about 100 miles in length with a maximum depth of about 500 feet and provides fresh water irrigation flow for the surrounding states. The magnificent Muddy Mountain and River Mountain ranges surround the lake, offering a beautiful backdrop to the area.
Lake Mead offer many types of recreational activities including boating, fishing, skiing and swimming.

Rollover icons to view Lake Mead Tours