Southern Nevada Map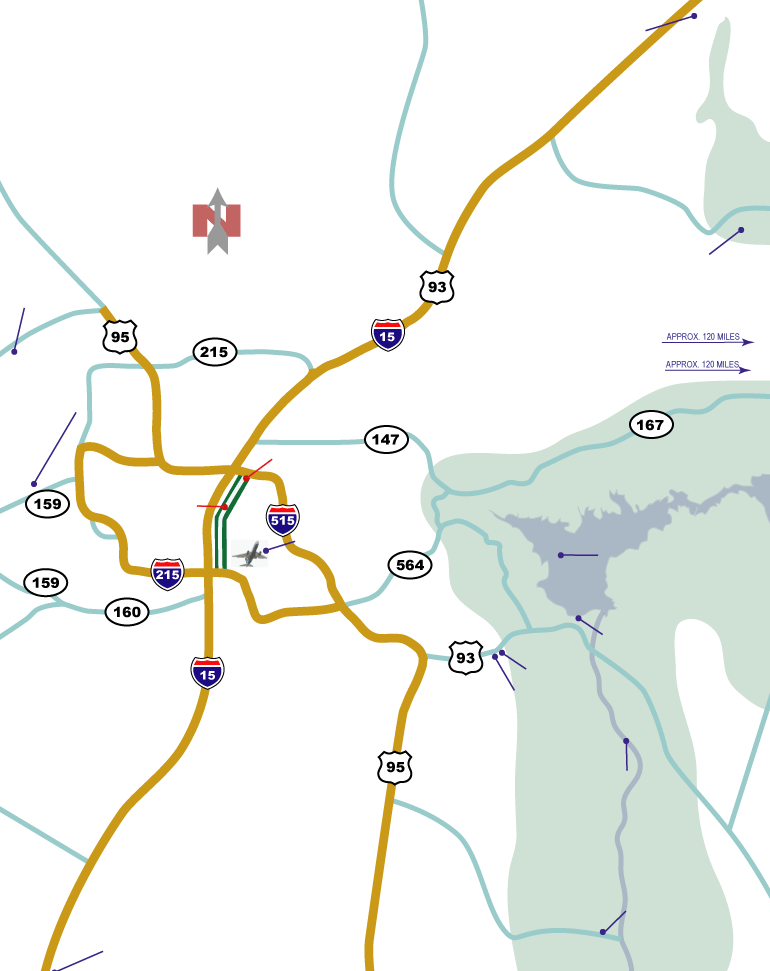 Eldorado Canyon
Hidden Valley
Valley of Fire State Park
Colorado River
Prim Valley Resort
Grand Canyon
Skywalk at the Grand Canyon
Mount Charleston
Red Rock Canyon
Lake Mead
Hoover Dam
Boulder City Airport
Boulder City
McCarren International Airport
Lake Mead National Recreation Area
Fremont St. (Downtown Las Vegas)
Las Vegas Strip
Get Started with

"Tours"

Click the links in the left column or on

the map to find "adventures" in the

Southern Nevada area.

Located in Arizona about 120 miles from Las Vegas


Las Vegas Tours
The Grand Canyon - Las Vegas Tours
One of the world's premier natural attractions, the Grand Canyon is about 277 miles long with a depth of over a mile. located in the state of Arizona it is a massive rift in the Colorado Plateau of overwhelming size with intricate rock formations.
The Grand Canyon is a breathtaking steep-sided gorge with millions of years of Earth's geological history exposed by the Colorado River carving its way through the rock.
Besides sightseeing, there are many popular activities such as whitewater rafting, 4X4 off road terrain tours, helicopter and airplane tours, mountain biking, hiking and more.

Rollover icons to view Grand Canyon Tours